About
Get the latest COVID-19 and COVID-19 vaccination data now together with historical data as well as the ability to compare countries data and visual features such as a world map and a 3D globe.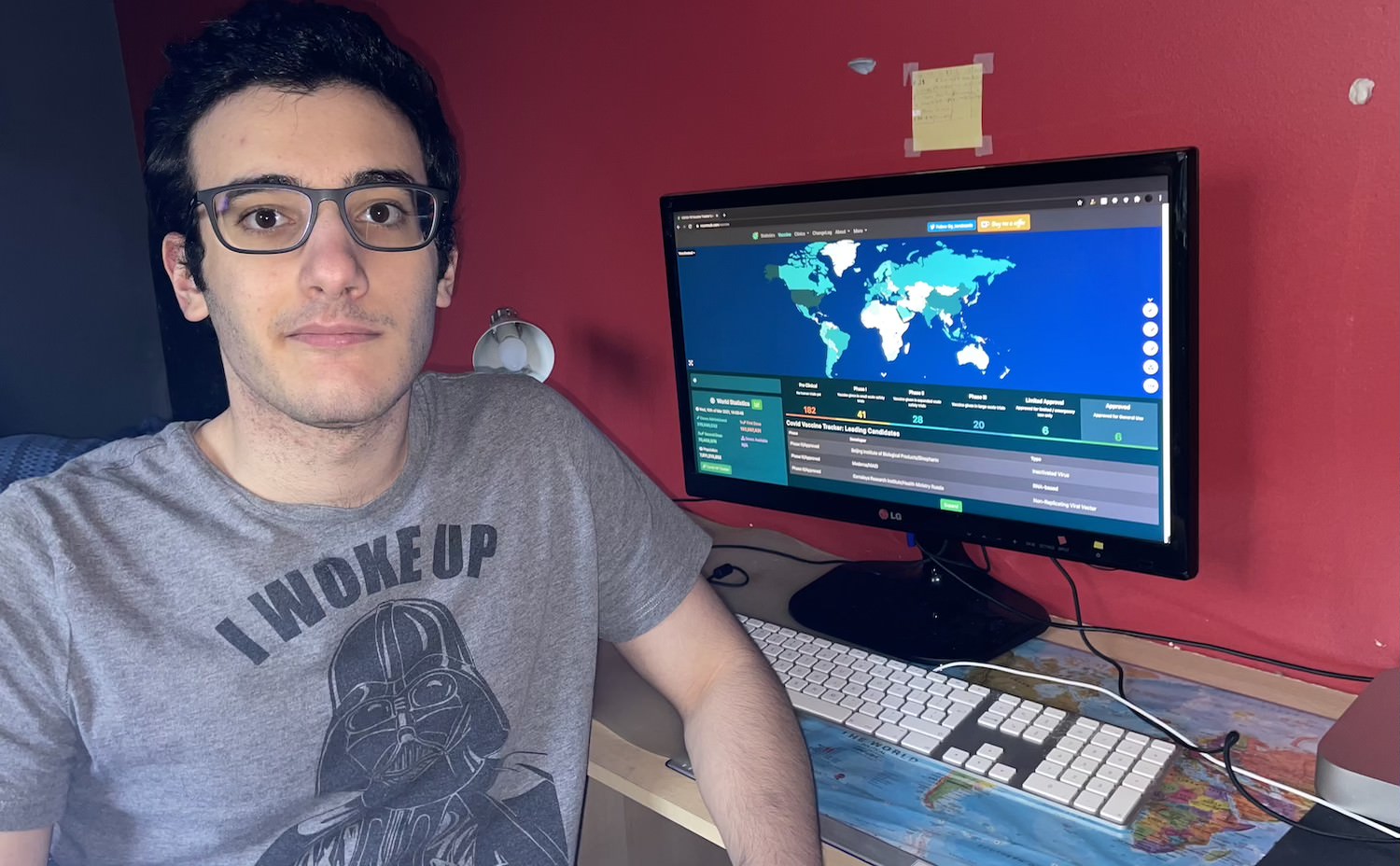 FAQ's
Why did you create this website?
All started back in April 2020 where I couldn't find detailed COVID-19 data, broken down by area. I thought by creating a website which provides detailed COVID-19 data detailed broken down by area, by bringing everything together in one place, will make it easier for people to navigate around and find the data they need. Since I made the first version of ncovtrack (then covid19livespread), I kept improving it by adding more countries and features. As of January 2021, I couldn't find detailed statistics for COVID-19 vaccinations either, so I continued my developments to add a detailed Vaccine Tracker into this website.
Getting COVID-19 statistics shouldn't be difficult and so I am making sure that this website is free of issues by maintaining it daily.
Are the data accurate?
No data in the world are 100% accurate. Through my research, I found out John's Hopkins University (JHU) data as well as Woldometer to be great sources. However, there always going to be some fluctuations or inaccuracies in the sources.
Should I rely on your data?
Yes, the data come from JHU as well as Worldometer meaning they are reliable to some extent. However, no COVID-19 tracking website is 100% accurate.
What if something doesn't work properly?
Please email me at georgek981 [at] yahoo (dot) com ASAP and I will fix is ASAP! Feel free to tweet me at @G_Karabassis if that's easier!
What if I have a business query or a query in general?
Please email me at georgek981 [at] yahoo (dot) com and we will work it out!
What if I have a feature request?
Please email me at georgek981 [at] yahoo (dot) com ASAP and I will make sure to add that feature on your behalf ASAP. Furthermore, you may always tweet me. Feel free to tweet me at @G_Karabassis if that's easier 😁!
Are you planning to add more features?
Absolutely! As this website advances, more and more features will be added together with your feature requests! Feel free to stick around while this website evolves!
Will there ever be Ads on nCov Track?
Since the beginning, I took the decision to avoid displaying unnecessary popups such as advertisements to enable you with the highest possible experience. I need to make sure you get the latest COVID-19 information quickly without feeling overwhelmed. However, as the visitor counts increases per day, noticeable problems could occur with the server where the website is stored, such as reaching traffic limits and downtimes and hence more advanced servers would be needed for this website to move to. When that happens, I may display a few ads to cover the server costs with the best efforts to prevent "braking" the layout or disrupting your experience. As for September 2020, minimum advertisements are being displayed as the server costs increased by 4 times. If you experience any issues, please, do let me know.
I would like to display covid-19 statistics on my website. How is that possible?
Great idea! I have scheduled on working for an API allowing website owners to display statistics on their website. The API will give you the ability to even display a selected country.
Sources
Data come from the following:
Worldometer

John's Hopkins University

Local Government websites
Note, I am not claiming the data used in this website as my own.